The worst Dangers to your Electric Gate
01/16/2017
Back To Blog
There is no doubt that electric security gates are as sturdy as they are protective, but alas there is nothing in this life that is built to be truly invulnerable, and this is no different for your gate.
As strong as they are, the truth is that there are forces which will gradually take their toll on its condition, and many of these are out of your control. So, to make you aware of the troubles that they face on a daily basis, here are some of the worst dangers to your gates at home.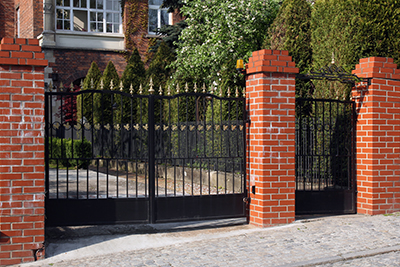 Simple old age
Old age comes for everyone and everything, but fortunately when it comes to your driveway gate, there are measures that you can take to alleviate the damage that it causes. Gates are made up from a number of moving parts which it relies on for automation and support. Unfortunately, the friction that is caused by the operation of these components will ultimately wear them down until they are not functional.
A great way to protect your gate from the onset of old age, as well as pushing back the need for driveway gate repairs, is to simply keep your gate properly maintained by a professional technician.
Weathering from extreme conditions
Harsh weather conditions are a common killer of gates, and the damage may take place quickly or over time depending on your climate. Wet weather and constant damp may cause wooden gates to rot while iron gates tend to rust under such conditions. Harsh sunshine as well as snow may also damage, splinter or weaken your gate's materials, and so they should be properly protected or varnished at least once a year.