Residential Gate
Back To Our Services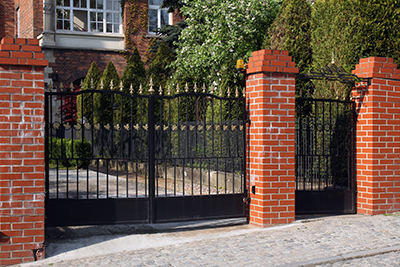 Automatic gates have become a primary way to protect your home and property. For those that can afford them, they make great barriers between your world and the one beyond your property line. Residential homes have a big part to play in the development and growth of many gate companies and contractors. Buying your fence can put you on the map in your neighborhood. A Valencia residential gate should be a beautiful and secure one. The choice of who to hire to do your work is up to you, but inferior work crews could mean substandard automatic residential gate.
Two things that the crew you hire should talk to you about are the installation process and the opener. The installation process is going to be a long and difficult one for Valencia residential gate team. They will want to make sure that every piece and step of the process is to your liking. The opener is the part of the automatic gate that you will have the most interaction with, so many reputable crews will especially get your complete input as to the style, brand, type, and kind of gate opener you want to use multiple times every day.
The installation is a step by step process that can include building a fence or stone pillars to support your Valencia residential gate. The build can be as large or as complicated as you can dream it. That does not mean it has to be complicated, but the choices you make will be the primary influence that makes the difference. Choosing more detailed designs and complicated procedures could use up your money and your builders patience. Make sure that the builder always knows exactly what you expect out of them from the very beginning all the way to the very end.
Gate openers come in many different forms
and you will be the one that has to work with it. Taking time to see what you prefer and what you can use the easiest is the quickest way to decide which gate opener you want. For your Valencia residential gate you only need a simple system for the gate instead of a complicated one you would see at a business. A great contractor will assist you in finding what fits your needs and style the best. Finding the right company and contractor will make a huge difference as you plan and build your residential gate.