Automatic Gate
Back To Our Services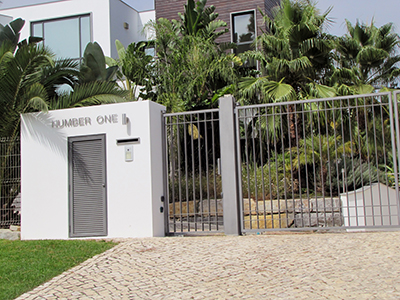 The many things that are incorporated into your automatic gate are all there for your good and use. Automatic gates are known to be a useful tool for protection and security for businesses and for your home. Protecting your assets is much easier with the proper implementation of security measures like Valencia automatic gates. These gates can be costly to put in but the repairs and the maintenance are generally few and far between. There are specific things to consider before you decide whether you will buy an automatic gate or not. The first of those things is the repairs.
Repairs with automatic gates are not often
but when they do happen you want to have a reliable mechanic or company to help you. The different kinds of repairs are many because of the moving parts that go into a working Valencia automatic gate. An experienced repairman or company should be quick and efficient at handling any kind of repair that you need done. Sometimes repairs will mean purchasing replacement parts, and sometimes it will be as simple as tightening a chain or wheel. Knowing what the problems with the automatic gate are is the first step to getting the gate fixed once the repairman is there.
Automatic gate troubleshooting is an effort in itself. Being able to get all the components checked and in proper working order can be difficult. A proper technician should troubleshoot the entire gate before deciding that there is only one problem. Similar to how a mechanic will do a comprehensive check up on your entire car, Valencia automatic gate repairmen who are well trained will check each of the moving parts of the gate to find each of the smaller problems contributing to your gate not working properly. Troubleshooting is a skill of its own, because too often bad mechanics will say your gate is fixed too soon.
One important component to check every time you have someone come and do repair work or maintenance on your Valencia automatic gate is the gate receiver. Because even if every other component is in perfect working order and the gate receiver is not your gate will not function. The gate receiver is a component tells the gate to open when you push the exit sensor or the remote opener. Automatic gates cannot be opened manually so if your receiver is broken then you may be stranded inside or out of your own home. Picking the correct repair service will get your automatic gate back to working condition in no time at all.