Gate Company
Back To Our Services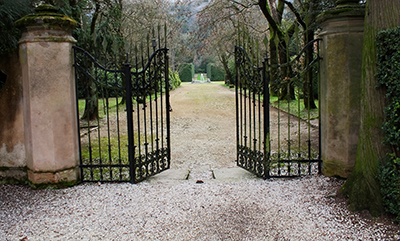 When you are trying to construct anything on your property, home or business, you will want to hire a contractor. Any contractor that you hire will be or should be three things bonded, licensed, and insured. These three things save you a lot of worry and will tell you everything you need to know about any contractor in the business. If you are planning to add a security gate to your lot you will want to call a Valencia gate company that can do so while you are protected under the safety of the company's business insurance and state bonds.
The bonding will save you if the company you hire makes a mistake.
A bond is protection bought by the company from the state, and the state is in charge of it. If there are any issues with the work done on your property and the company will not compensate you, you can file a claim. If the state decides you are deserving they will pay out what they think the damage is worth. This way you are protected from the potential dangers of bad workmanship and error. People make mistakes, but the Valencia gate company you work with should be able to help you get your investment back.
The next thing you really need to look for is licensing. Any company that is not licensed should not be doing any work at all. The city and the state give a Valencia gate company permits and other papers documenting that they have specific certification for the job that they will be doing. You are not just allowed to see this paper work, it is recommended. When you see a contractor license you can use the number on the license to look up the previous jobs that a contractor has done. Knowing if they do good work or not can help you decide whether you will hire them.
The last thing that every contractor should have is insurance. Insurance is pretty common in the world now. Protection in case anything happens. The insurance that a Valencia gate company would have should protect their workmen in case of injury. This also protects you as the person working with them, because if they are not insured you might have to pay for it out of your medical coverage. Protecting the men and protecting your pocketbook are really good reasons to contract with a company that offers all three of these things. Never assume they have them, always ask for proof.